"With the growth of our company, we want to take more social responsibility, reduce waste, and offer our collaborators and visitors a sustainable yet amazing festival."
China Light Festival is a company that considers the environment to be very important. In the face of the energy crisis and waste problems all over the world, we aim to organize events that are sustainable and environmentally responsible. Therefore, we have devised a smart organizational structure that allows us to consider the needs of the environment and minimize our impact. Moreover, all of our colleagues are working hard to protect nature and animals at event venues.
Sustainable Exchange
One of the sustainable actions taken by China Light Festival is sharing materials and lantern objects within Tianyu Art & Culture Group, which has headquarters in China and subsidiaries in the US and Germany. Among the many projects in Europe and the US in 2022 and 2023, many old lanterns have been restored by our artisans and reused in our festivals for sustainable exchange.
This approach significantly reduces the consumption of raw materials and provides an excellent opportunity to reuse our lanterns. Furthermore, we are actively engaging in corporate social responsibility by supporting charities and promoting the preservation of biodiversity, culture, and heritage. Each year, we collect feedback from our collaborators, visitors, and all parties involved in the processes and improve what we can. This approach allows us to better understand the preferences of the locals where we host festivals.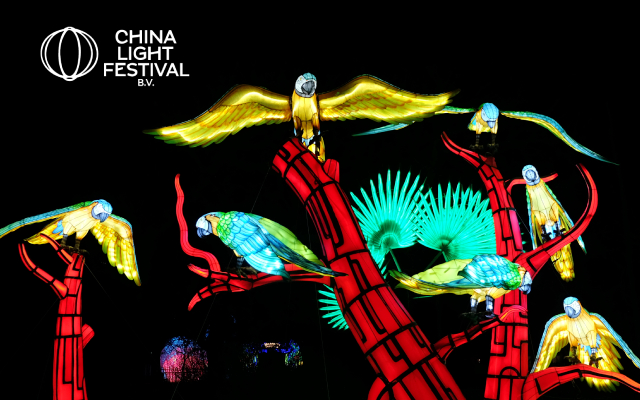 Eco-Design Approach
In our efforts to reduce our environmental footprint, we have implemented an eco-design approach for our next lighting projects. This means we are adopting various energy-saving measures, such as better lighting optimization, the use of recyclable materials, green transport logistics, and material recycling.
To reduce our energy consumption, we have implemented smart lighting solutions in the past several years, such as LED bulbs that require only 3W instead of 5W. Responding to the increasing demand for energy savings, we have replaced the 8W LED strips with 5W LED strips, which are even more efficient. Furthermore, we are also considering to introduce solar mood lighting kits to consume as little energy as possible. In this way, we want to move step by step closer to energy-neutral events.
Less Plastic
We also plan to reduce the use of single-use cable ties by using "cable ties with flexible tabs" to attach lighting devices. These can simply be detached and are thus reusable. By 2027, we hope to reduce the use of single cable ties by 50%, a significant saving. Besides, fabric wrapping for the lantern objects was used for the first time in 2023 to replace foam plastic wrapping. With the appreciation of our collaborators, we will apply this approach on a larger scale in the near future.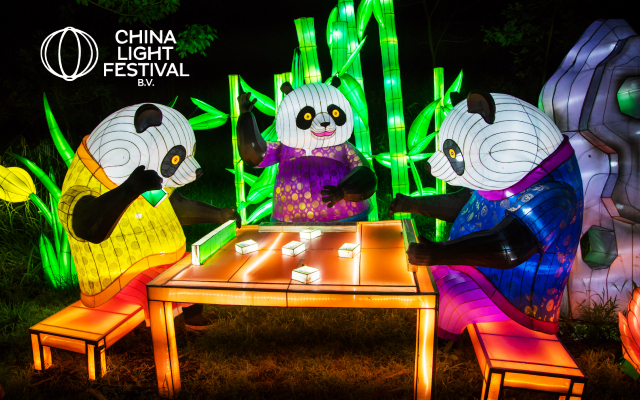 Transport
We have also set goals for green transport logistics. For example, materials must be packed and transported in containers. There is a lot to be gained there, according to China Light. By reducing the amount of packaging material and reusing it, considerable steps are already being taken. But a space-saving layout in the containers can also allow more material to fit in one container, meaning fewer emissions caused by transport.
During the Event
The unbridled commitment to a better environment also continues at the events themselves. Think of mobile tickets instead of physical ones, a less polluting way of advertising, and optimizing opening hours during working hours to reduce energy waste. Visitors are also encouraged to come to the events by public transport. Because of our long-term cooperation with our partners, we can optimize our festival of lights annually based on full communication. Remember, cooperation with China Light Festival is not a one-off. Together, we hope to light up your winter and make your dreams come true.
All in all, we are trying our best to work towards sustainability. Together with our partners, China Light Festival B.V. with all of our colleagues committed to making the world a better place for everyone.