Christmas Lights
A wide range of primary and secondary colors, along with the unique design of the displays, offer a unique Winter Wonderland to be enjoyed by visitors to the Christmas light shows provided by China Light Festival.
Customize your Holiday Light Show
Our professional artists work with you to create a display with the theme, colors, unique design and lighting effects for a holiday masterpiece. Celebrate Christmas or New Year's with striking creativity and beauty.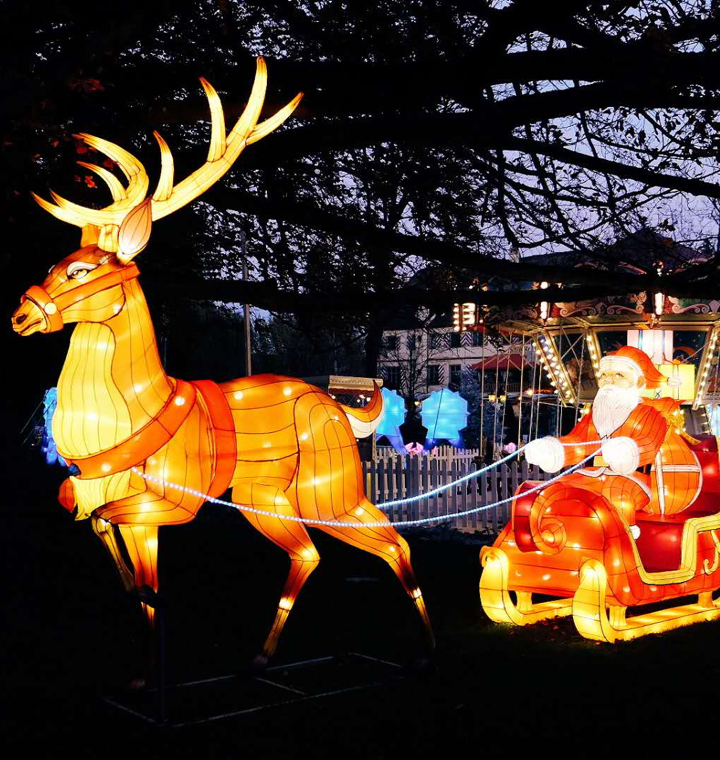 Read more
Beat the Winter Doldrums with Christmas Light Displays
Winter months can be confining, especially in extremely cold regions. We might think of them as a time to hibernate, to hunker down and stay close to an open fireplace. The holidays continue to call us forth, and Holiday lights offer an appealing reward. There is nothing like celebrating the holiday season like China Light Festival.
Assorted Holiday Scenes by China Light Festival
Prize-winning Christmas light displays, a grand hotel lobby's Winter Wonderland, stunning mall decorations to delight Christmas shoppers, and so many more attractions are available when you visit China Light Festival.
Public Christmas Light Displays
Visit a popular theme park, fairground, or botanical garden setting in November or December and you might be treated to a China Light Festival extravaganza.
Contact our professional event planners at (+31) 6 41 37 75 84, or email us at info@chinalight.nl for a free consultation.