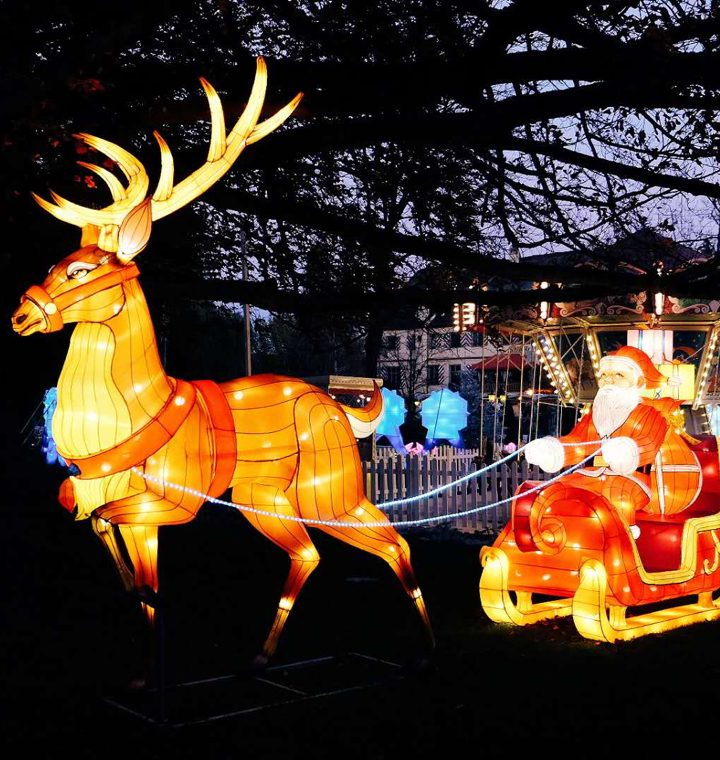 A wide range of primary and secondary colors, along with the unique design of the displays, offer a unique Winter Wonderland to be enjoyed by visitors to the Christmas light shows provided by China Light Festival.
Customize your Holiday Light Show
Our professional artists work with you to create a display with the theme, colors, unique design and lighting effects for a holiday masterpiece. Celebrate Christmas or New Year's with striking creativity and beauty.