The traditional art of Chinese lanternry is one that has been passed on from generation to generation for centuries. The beautiful values remain, but as with many other traditions, China Light moves with the times. With a subtle modern touch, China Light respectfully preserves the beautiful tradition, but manages to pass it on to the new generation.
Interactive design
One way for China Light to really involve the public in their breathtaking exhibitions and festivals is by making the installations interactive. From miraculous colour changes to the creation of responding light dance floors. The artists provide a special and unforgettable experience for people of all ages.
China Light is able to work with their partners to create new, innovative ways to safely share the lanterns while engaging the public. In this way, the artists manage to tell a unique story each time and pass on the tradition to a new generation in a very accessible way.
Touchless displays
Tianya Arts & Culture Inc., the sister company of China Light, brings the wonderful world of lantern art to the public in the United States. The fact that they too are keeping up with modern times is reflected in their installations.
Take for instance the installation called Angel Wings, check out the video HERE. A true fan-favourite across all the Lantern Festivals. Angel Wings is equipped with motion sensors so that the feathers of the wings react to the arm movements of the visitors. The reactions of the audience are truly brilliant.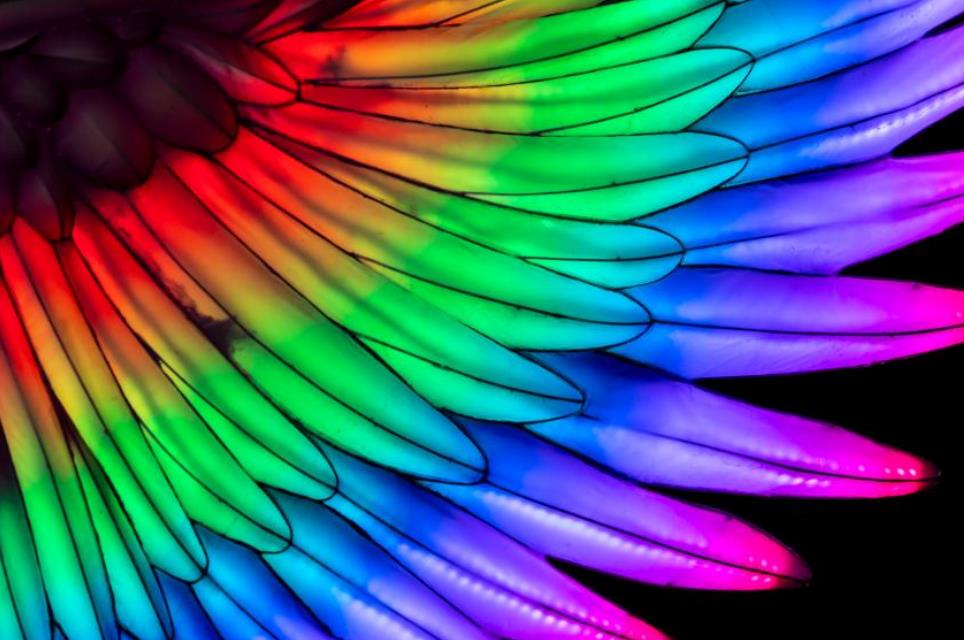 Stone Man
Another example of an interactive installation by the sister company is the Stone Man, check out the video HERE.
The Stone Man is activated when visitors step onto the circular light cushion. The signals are sent through a lead wire to the Stone Man's feet, which sends the signals to the heart and gradually illuminate the entire display. After a while, the Stone Man will go back to sleep until he comes back to life for the next visitor.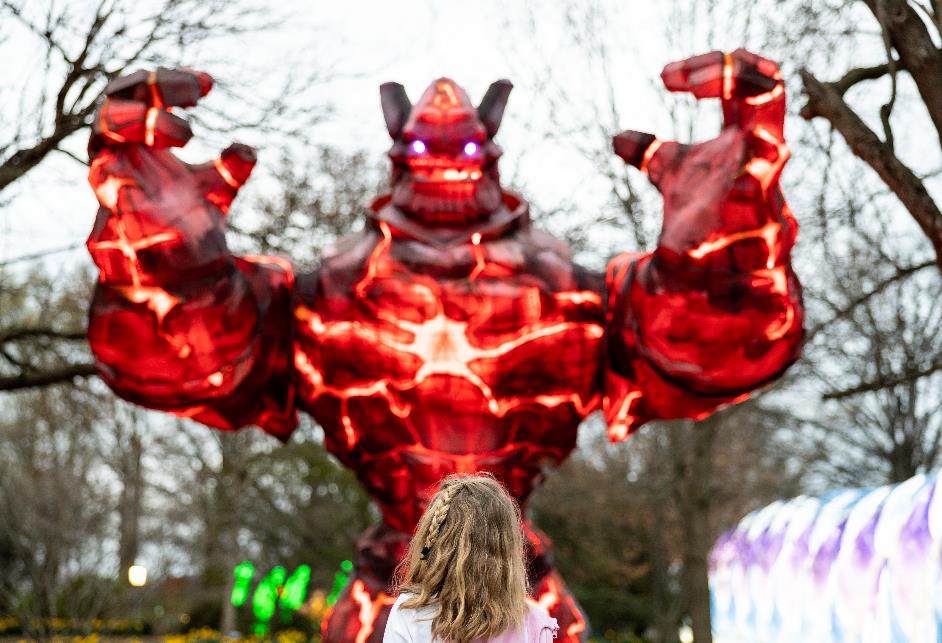 Besides the Stone Man and the Angel Wings, there is so much more to experience and see during the events of China Light and its sister companies. So keep an eye out when another festival or event is organized.