Those who know China Light, know that we guarantee a spectacle. And that will certainly be true for this event. The Antwerp Zoo is a place where you will find all sorts of wonders of nature. Around every corner you will discover exciting and majestic animals, beautiful views and lawns with the most colourful flowerbeds. You can meet up with good friends or make new ones. So, when you visit the Antwerp ZOO, imagine yourself on a wonderful adventure full of discoveries, just like Alice in Wonderland.
Alice in Wonderland is the theme of this spectacular event. In the park you will find all kinds of light artworks in the style of this fairylike, exciting story.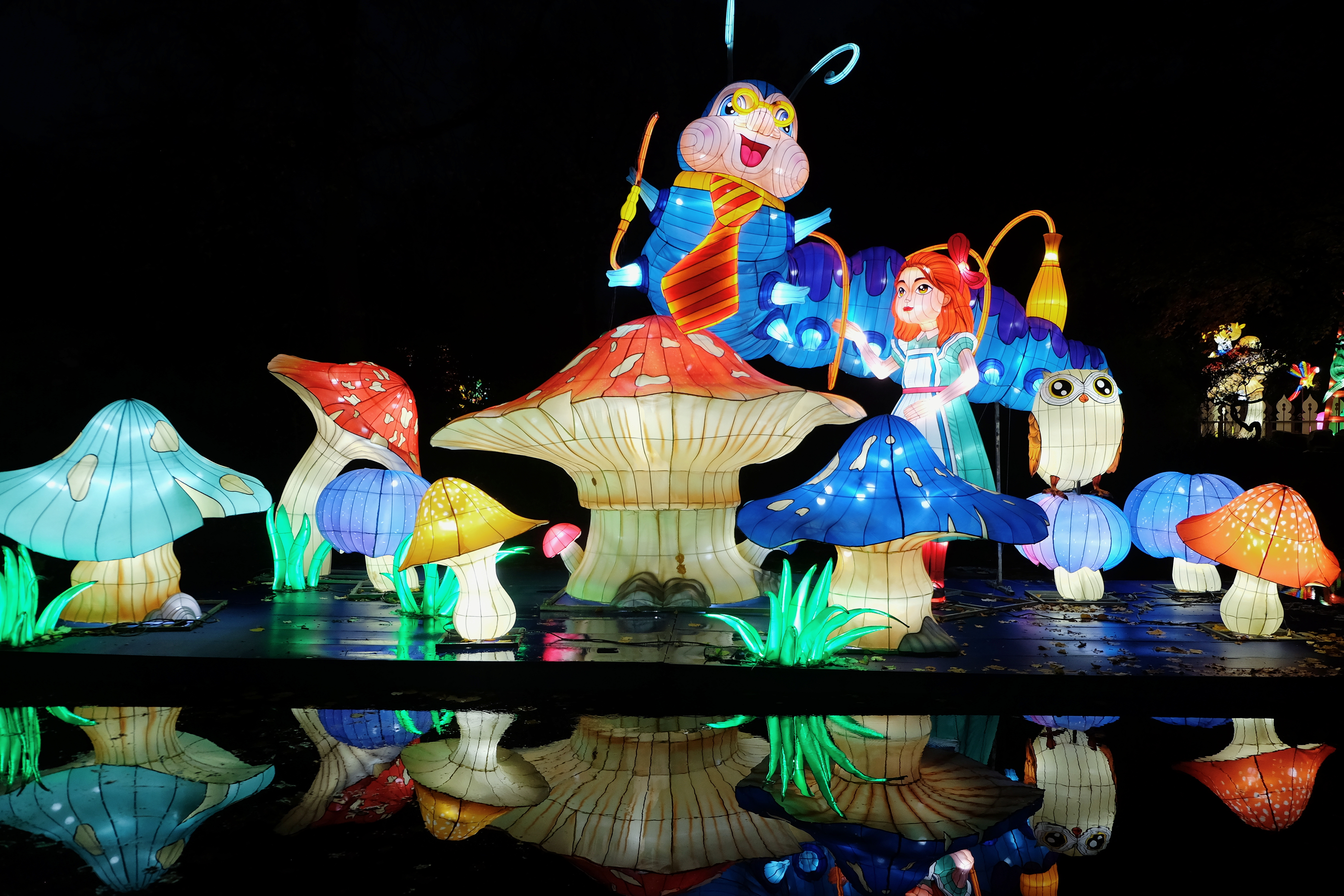 What to expect?
Mrs. Kathleen from Antwerp zoo already knows the best parts of the event and can tell us all about it: "this event has beautiful, colourful artworks, cheerful prints and a wonderful finishing touch to each installation. Among the many diverse installations, you can be just like Alice and walk under a seven-meter-high table. There is also a literal 'catwalk' where you can walk through a thirty-meter cat. To top it all off, we have the biggest teapot in Belgium, which you definitely don't want to miss."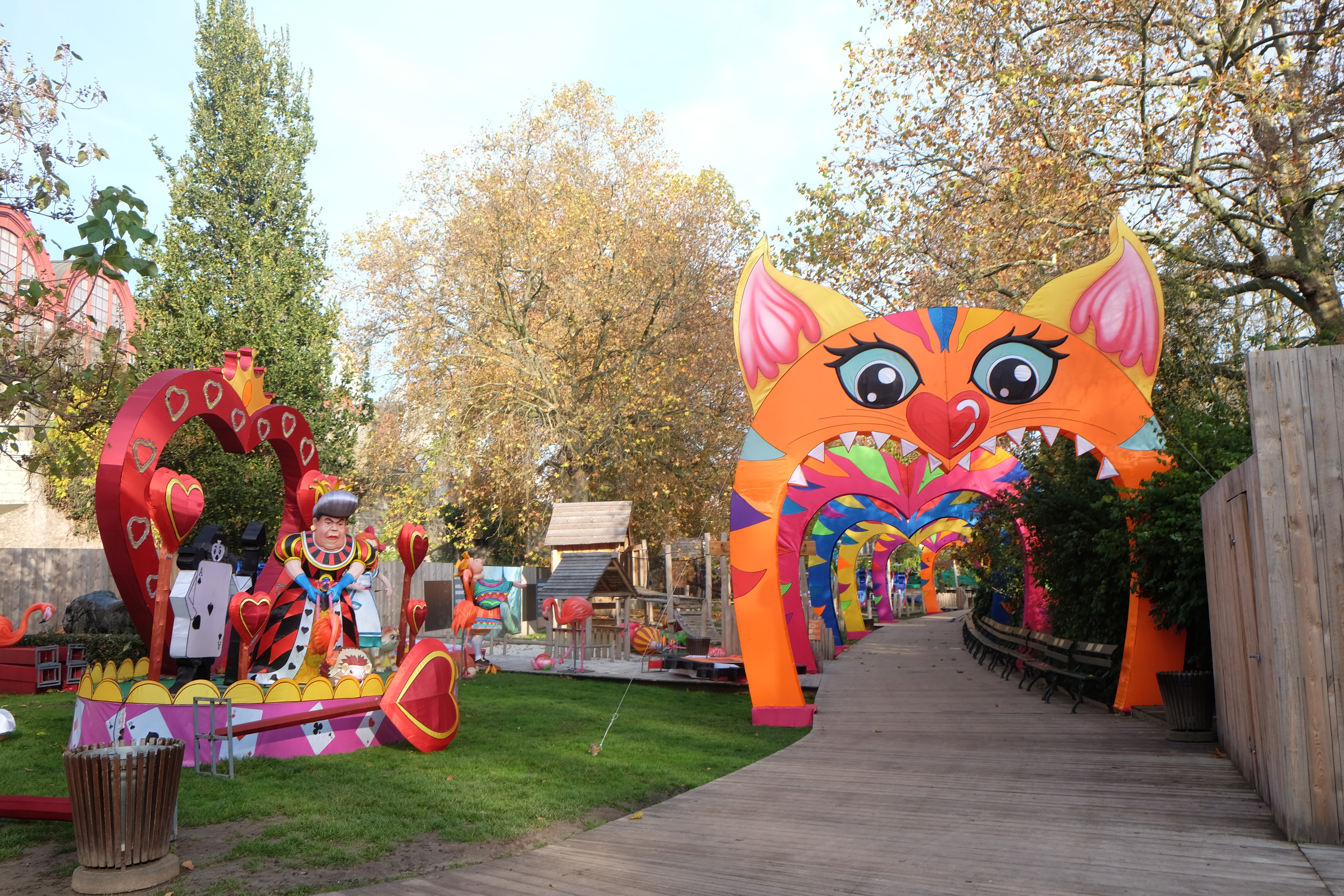 What makes this event so special?
Alice in Wonderland is, of course, not based on reality. That being the case, there were almost no limits to the crazy ideas. From gigantic mushrooms to a sea of teacups. This story lends itself to creativity.
In addition, what is special about this year of China Light is that there are two different events. Planckendael ZOO also has a light festival for the first time: Dinolights, where you can explore the world of gigantic dinosaurs. Entirely in the unique China Light style.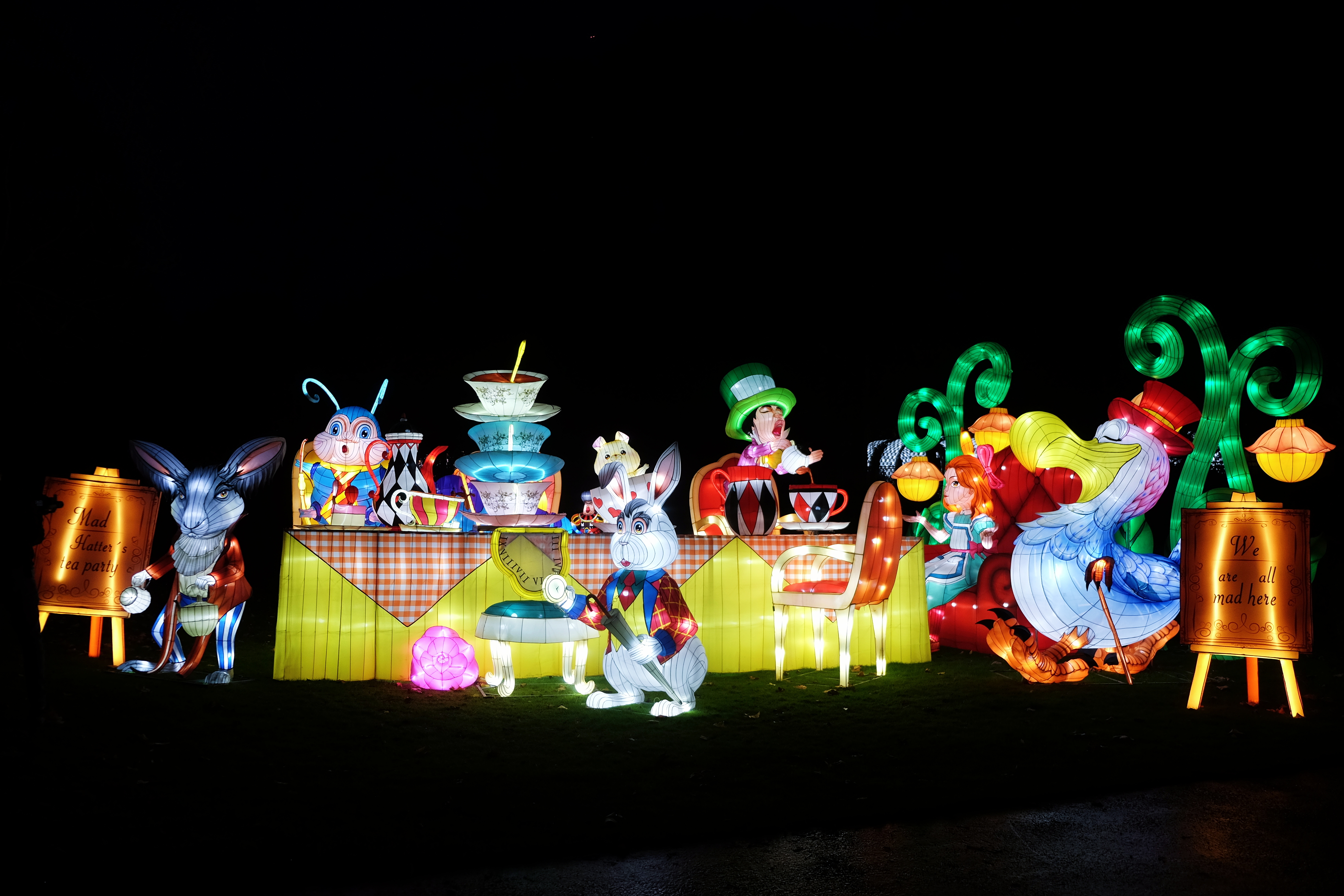 You don't want to miss this
Both Alice in Wonderland in Antwerp ZOO and Dinolights in Planckendael ZOO can be visited from the 3rd of December 2021 until the 16th of January 2022. Are you curious to see both shows? Then you're in luck because combi tickets are also available. Here you can combine a visit to both festivals.
Events with a great cause
China Light is not just another organization. With all the events, festivals and shows, we want to create awareness about the protection of our nature. Many unpleasant things are happening in the world, such as the deterioration of the environment, the extinction of animals and disturbance of the ecological balance. Everyone realizes that, but we are getting used to playing the lucky card or choosing to ignore it. We must do something now. That is why we choose to spread a message with our events by making this issue known through visual means.
We also want to get rid of the dusty image of Chinese lanterns. We want to show that our lanterns are not only limited to Chinese styles. We are also willing to use events as a communication platform. In doing so, we want to convey meaningful, powerful, interesting messages. Such as the protection of nature and animals.