For years, China Light has made it their mission to captivate visitors of their events with all the beauty that the Chinese lantern tradition has to offer. The combination of Chinese cultural elements with modern technology creates an incredible and unforgettable experience. Whether you're interested in beautiful lighting, traditional art, or learning something new, China Light has something for everyone.
Expertise in Building Events
The artists of China Light are no strangers to creating a mesmerizing experience for their visitors, as evidenced by their portfolio of successful events around the world. In 2022, we organized 27 lantern festivals and welcomed over 2 million visitors not only in the European, but also in the North America. Let us take you on a journey through some of the most attractive and beautiful festivals in the United States!
Cleveland
Our journey starts in Cleveland, Ohio, where the Asian Lantern Festival has been successfully held for 5 years already. Visitors were able to feast their eyes on various colossal installations created by China Light. From a tour through a traditional Chinese water garden to a giant jellyfish that changes color, the absolute highlight must have been the colossal Chinese palace.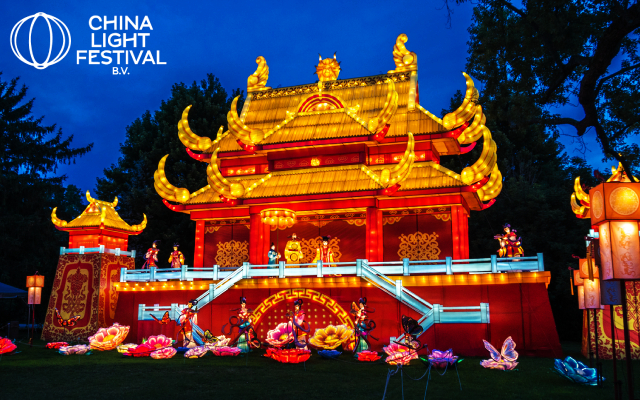 North Carolina
Imagine being able to walk through space, surrounded by beautiful, sparkling stars and planets. While that reality may seem far-fetched, it becomes a reality in North Carolina during the China Light festival. Visitors can walk straight through the Star Night Gallery and also marvel at the Chinese palace and the Star Playground. As if that wasn't enough, visitors also come face to face with a beautiful singing parrot.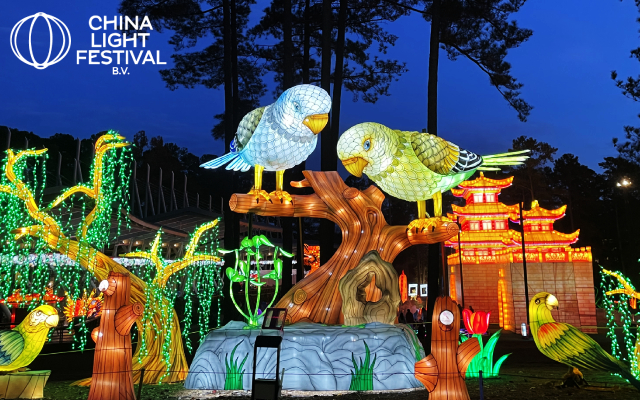 Boston
China Light also left their mark in Boston, surprising visitors with all sorts of wonderful installations. Take, for example, the unique Jet Puffer or the Galaxy Gallery. The festival in Boston is and remains one that visitors will talk about for a long time. We combined the spray installation with a giant puffer fish lantern, which is one of our visitors' favorite lanterns.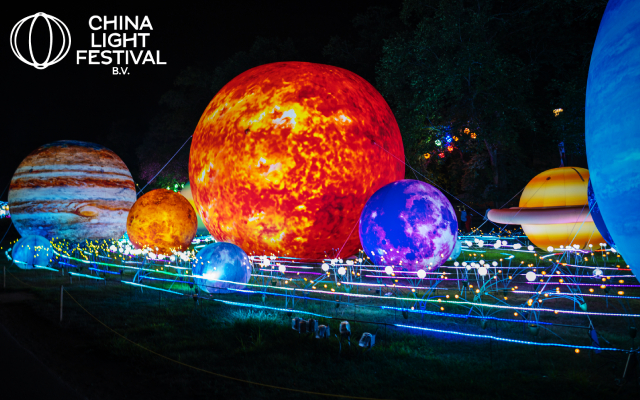 About China Light
China Light B.V. is the European subsidiary of Sichuan Tianyu Culture Communication Co.,Ltd, a leading Chinese lantern festival producer in the industry that creates memorable festivals for millions of visitors each year. Over the last 12 years, we have worked with zoos, botanical gardens, and natural science institutions to create sustainable and conservation-focused festivals. Our custom lantern designs include animals and plants such as kangaroos, flamingos, fish, cheetahs and more. We also launched a new themed lantern festival series at the National Museum of Natural History in Paris in 2018, featuring exhibitions on endangered and extinct animals, and ocean life. Our lantern designs are realistic and immersive, making visitors feel as if they are in a real forest or ocean. We also offer customized experiences that align with your organization's conservation mission. Contact us to learn more.