A world full of prehistoric animals of colossal proportions, beautiful creatures in color combinations you have never seen before, a magical walk through a breathtaking zoo. Can someone wish for more? You will experience it at the Dinolights event in Planckendael Zoo.
Like any China Light event, the adventure begins at the drawing board. This is where we create the designs. From the dinosaurs to all the other parts that play a role in the magical route through the park. Once the installation plan has been made, the real work begins. Each working day, the team is subdivided to accomplish the daily tasks. One is working hard connecting all the wiring, the other is checking whether all the lamps are working in the installations and so on. That is quite a job: "We install the light object one by one based on the plan. At the end, we will do adjustments when all of them are finished."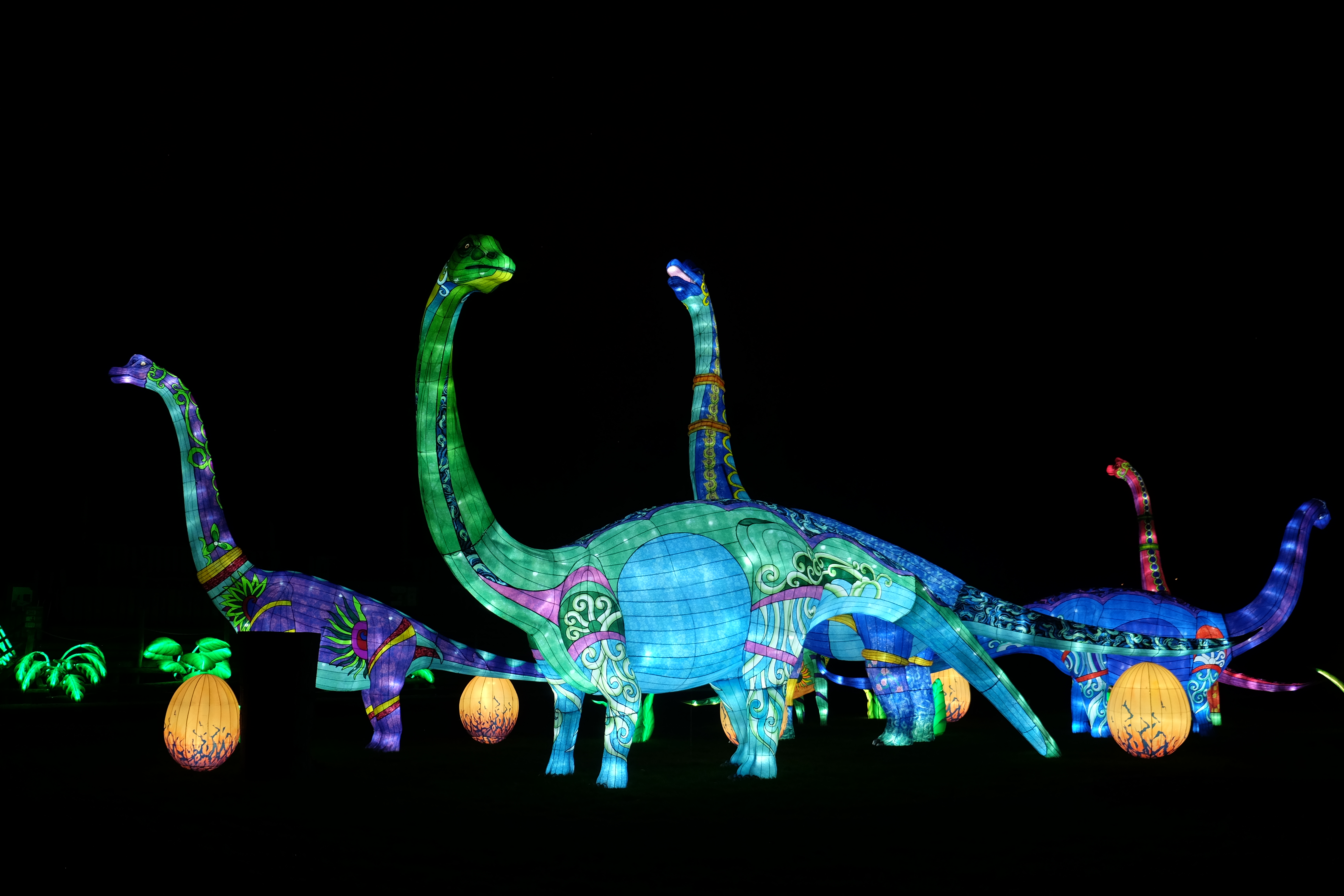 Challenges
Building such an event is not so easy, particularly in these times: "We are dealing with serious time pressure for the project, especially during this pandemic. We need to pay a lot of attention to our team's health and hygiene. For example, our team will do weekly test to guarantee everyone's health. Besides, we are facing some technical challenges. For example, the installation of a 30-meter-long T-rex. For this we need a crane that fits and that can do the job. It is always a challenge to place large installations in an effective and safe way. But we are really motivated and will happily face these challenges, to give our visitors an unforgettable experience. We hope they will really enjoy the event and have a wonderful time with family and friends".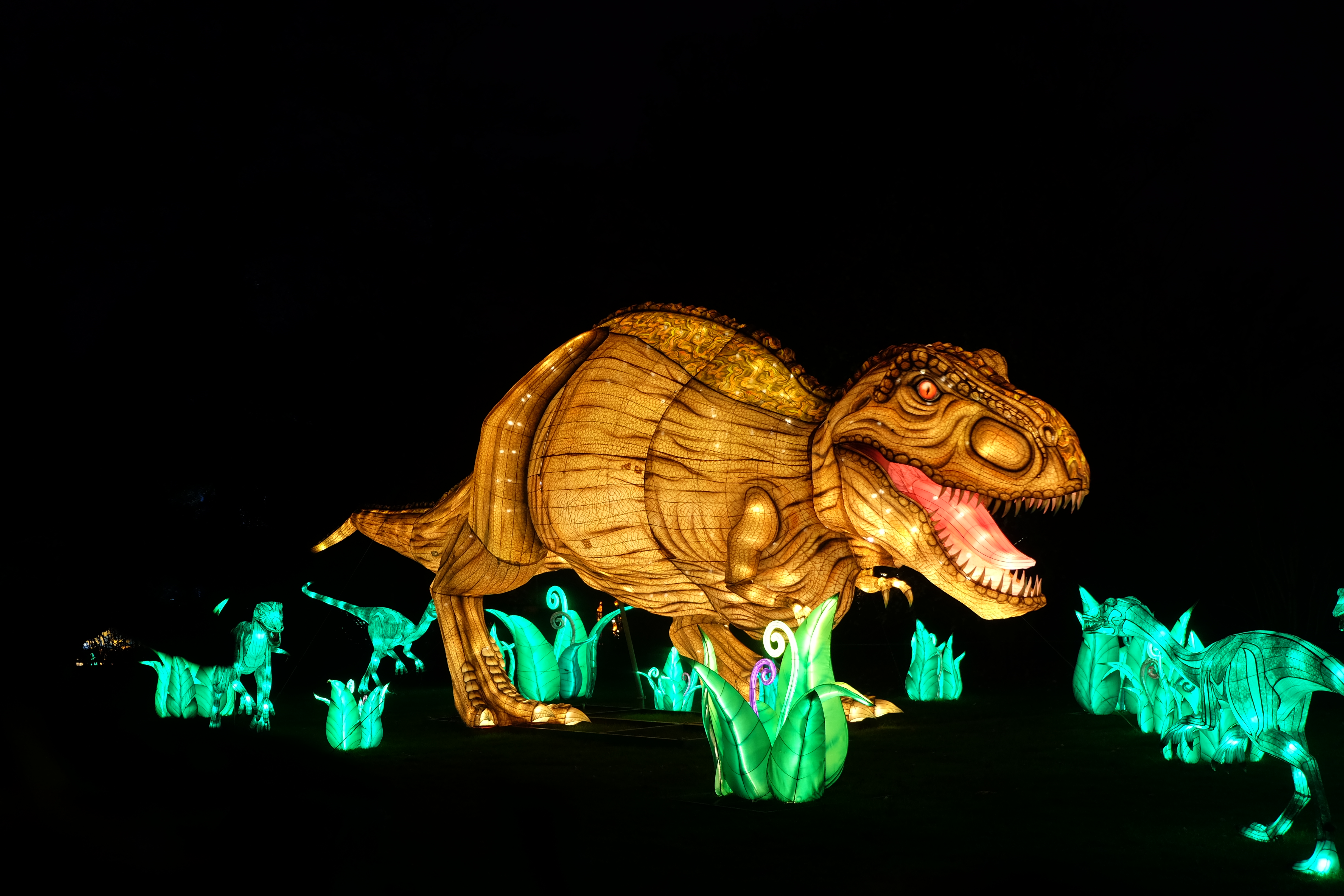 Dinolights event
This event will surely be an unforgettable one. As mentioned before there will be a spectacular 30-meter-long tyrannosaurus. But of course, it doesn't stop there. China Light has really excelled in creating a beautiful atmosphere, full of special dinosaurs and other decorations. A walk through this beautiful animal park makes you forget for a while that we live in a world where the pandemic has been present for so long.
Planckendael Zoo is an ideal partner for this event: we work together with Planckendael to come up with the most suitable theme for each year, based on several factors. For example, what is going well with the park? Which themes play a major role in the world and which stories are popular? Together we always come up with a beautiful theme, just like this one. Curious? Buy a ticket and experience it yourself!