Imagine a journey through time. Back to the days when the earth was the habitat of entirely different organisms. It's possible, with China Light's Illuminated Evolution event. Your journey begins approximately five hundred million years ago, where the very beginnings of life are taking shape. Will you join us in this journey through the ages?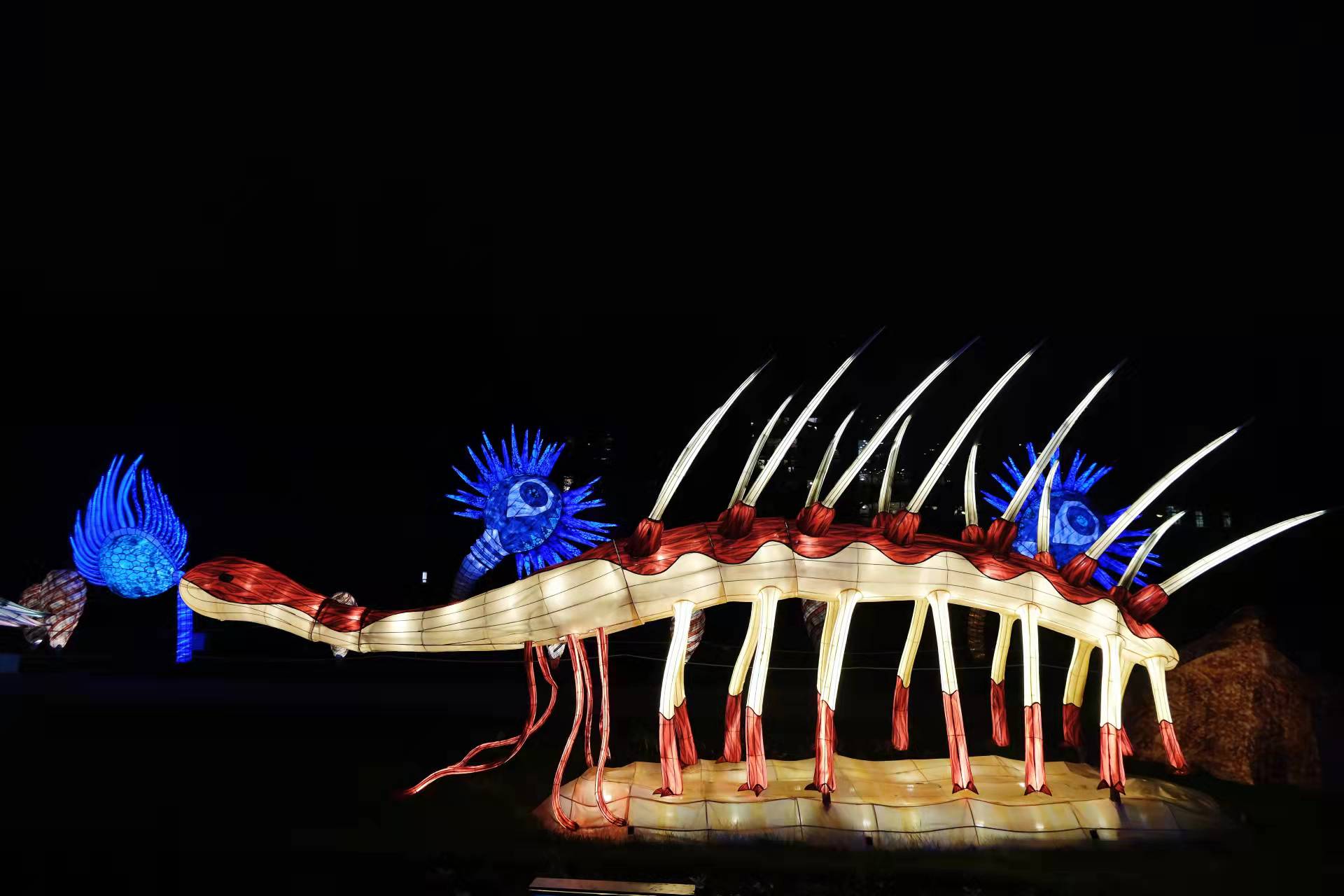 Le Jardin des Plantes forms the backdrop for a magnificent voyage of discovery through all the creatures that have ever walked the earth. You will travel through time in chronological order. Beginning with the origins of life, also known as the Precambrian and Cambrian. Here you get to know the special forms that life on earth took at that time.
Then we travel to the era in which life mainly took place in deep waters. The second era in Earth's history. Mysterious finned creatures and enormous floating jellyfish. And we go on, traveling further and further through time, to the point where we come face to face with gigantic, impressive dinosaurs. All in the wonderful style of China Light, of course.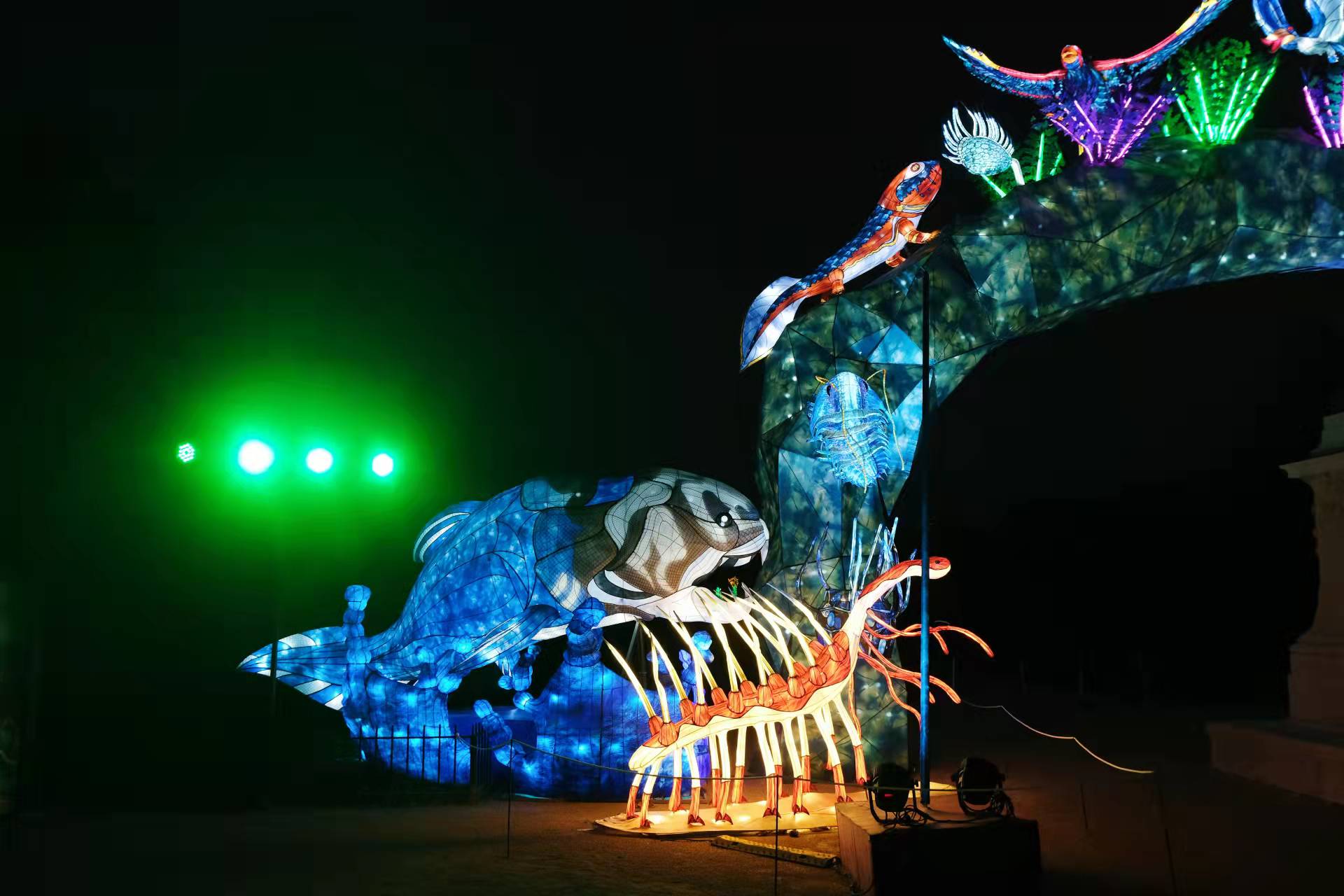 Amazing location
The organization of the events is very happy with the location of this exhibition: "We are lucky to have a site with plenty of plantations. We try to mount the structures between the plantations. When night falls, the structures light up and it is difficult to differentiate the real plantations and the artificial ferns. So, the result is amazing. Thereby, with the large size of these structures we built the impression of entering a forest."
Enchanting journey
Like every event of China Light, Illuminated Evolution is one to remember. The combination with the magnificent decor of the Jardin des Plantes in the Natural History Museum in Paris creates enchanting images. It should be, when you consider that the development of this event, from drawing board to execution, took about nine months. But it is all worth it: "The moment when children see the opening of the mouth of the T-rex, that excitement, is amazing. We are very delighted to see that our installations can finally be shown to the public." There is even a moment during your trip when you walk into the mouth of a giant tyrannosaurus rex. At least, if you dare….
The exhibit runs from November 29th to January 30th and can be visited from 6 p.m. to 11 p.m. You can buy tickets in advance on the Jardin des Plantes website. See you there?