Mowgli, Baloo, and Shere Khan are just three of the many iconic characters that appear in Rudyard Kipling's "The Jungle Book." Popular across the globe, the story inspired our lantern festival at the Antwerp Zoo in Belgium, entitled Jungle Book Light Festival, which attracted thousands of visitors each night.
We work closely with all of our partners to bring their ideas to life and address their geographical and mission-based needs. Working side-by-side with the Antwerp Zoo, we took Belgian visitors on a journey through Kipling's masterpiece — weaving in and encouraging the important messages of conservation and natural beauty — through larger-than-life lanterns, dynamic effects and lighting, performances, handicrafts, and gourmet dishes.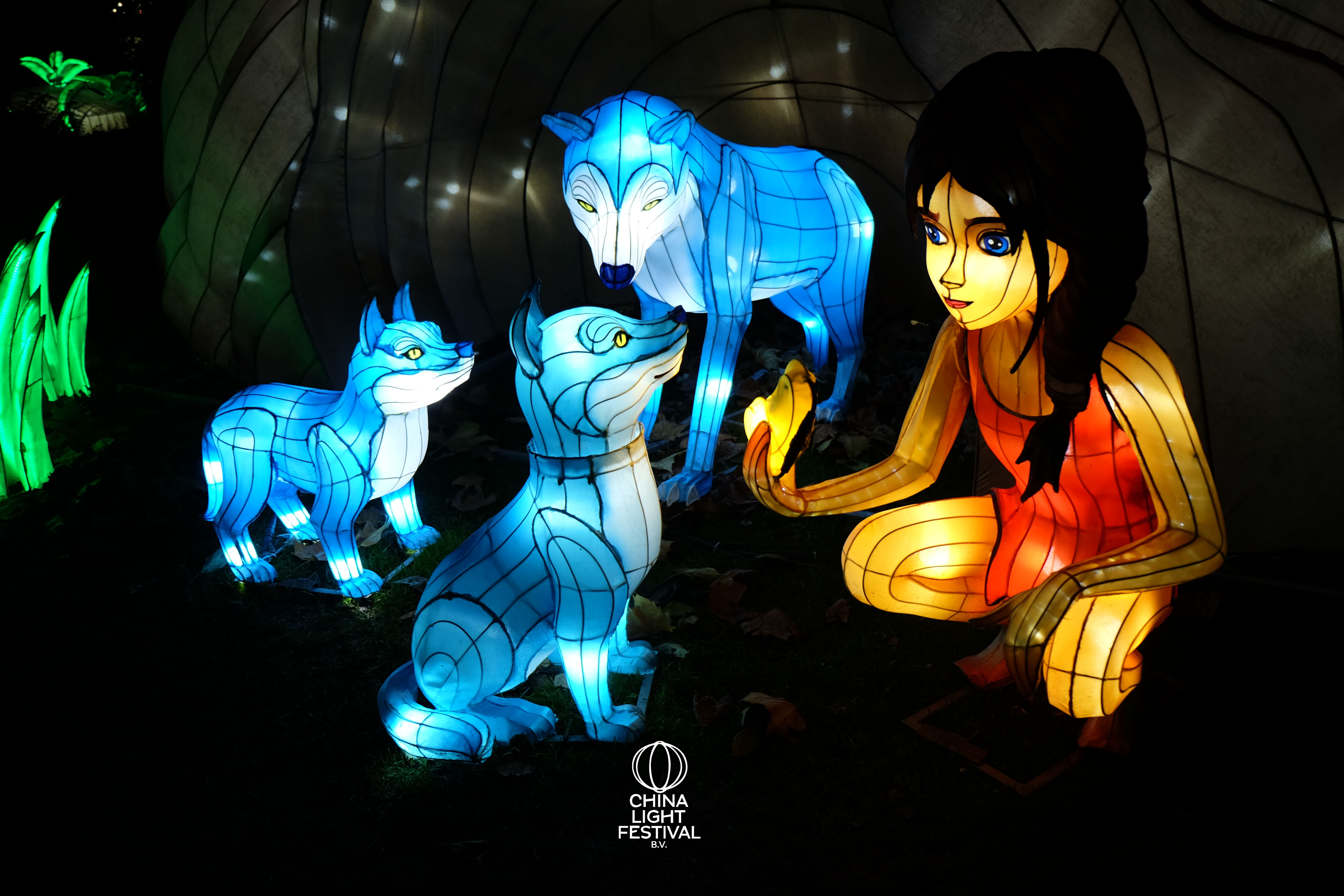 In order to make the Festival as entertaining and engaging as possible, we focused on telling their story with Lantern displays that visitors could physically engage with. The result was a lantern exhibition that was like a real-life, interactive children's picture book!
We tailored the entire experience to resonate with Belgian visitors. For example, the comic book genre is very popular in Belgium, so for the Jungle Book Light Festival, our team used inspiration from the colors and composition commonly found in comics to recreate the most memorable scenes in the story.
To vividly express some of the thrilling scenes in the original book, the Tianyu team used dynamic technology to create animated lanterns, including monkeys moving from branch to branch, a tiger pouncing on Mowgli, and an interactive button visitors could press to see a boa constrictor swallow a tiger.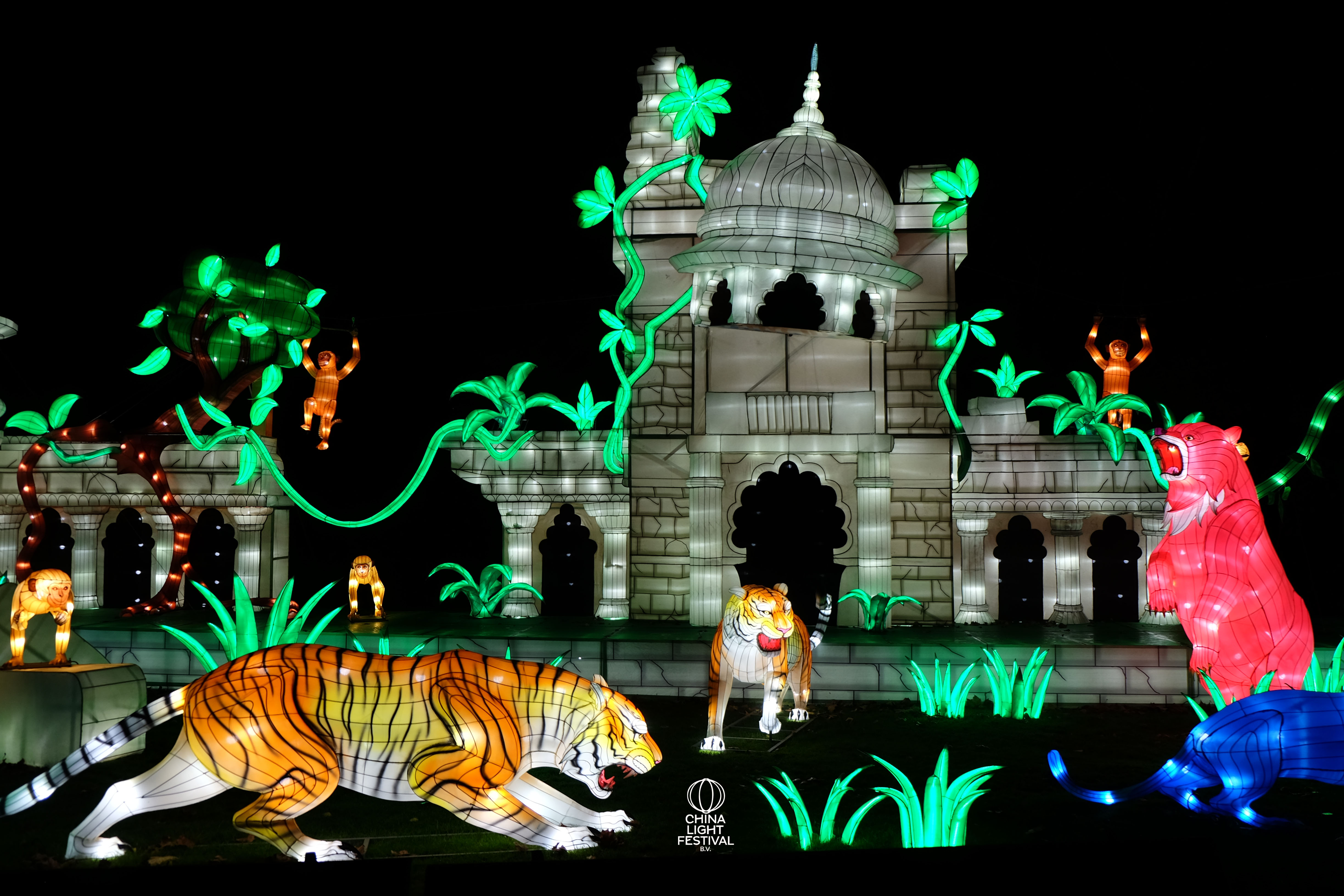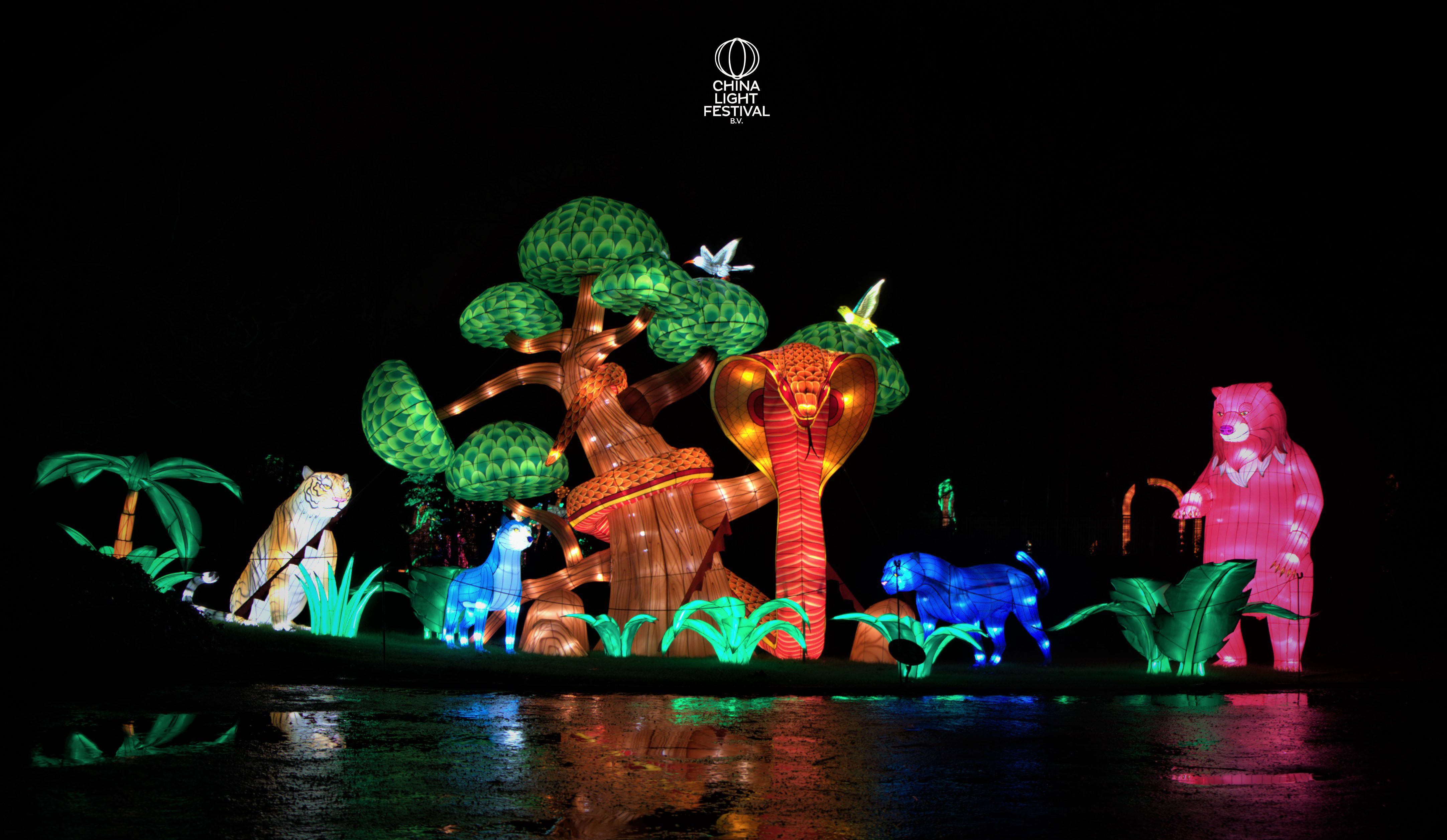 The making of Jungle Book Light Festival also incorporates our mission of conservation and preserving the earth's natural beauty. Not only can most of these lanterns be reused in Tianyu light festivals across the globe — the story of "The Jungle Book" also encourages visitors to live in harmony with nature.
We have taken you behind the scenes of how we work with partner venues to address their unique needs as well as how we work to amplify their conservation messages.
We hope you enjoyed this look at the making of China Light Festival B.V., Lantern Festivals. What story do you want told at your next festival?