The events of China Light always guarantee a breathtaking spectacle that visitors will remember for a long time. This is certainly the case for the event L'évolution en voie d'illumination at the Museum National d' Histoire Naturelle. The cooperation between China Light and the museum can be described as a resounding success.
About four years ago, the organizer Michel Saint Jalme (Zoo Director of Museum national d'Histoire naturelle) was in Montreal and during the Christmas period there was a magnificent event with Chinese lanterns. During this magical evening, he was deeply impressed. When the museum was approached by China Light a year later to organise a festival, they didn't have to think twice: "We discussed the proposal with the director of the zoo and the president of the museum. The president of the Museum was enthusiastic and decided that if such an event were to be held, it would be in the Jardin des Plantes."
Great collaboration
The collaboration that formed between the Museum and China Light was one to remember: "What we liked about China Light was that they were really responsive to our needs and we ended up with a festival that beautifully translated the values of both China Light and our Museum to the public." The uniqueness and creativity in which China Light approached the project was also admirable. There was an idea to tell a story through a route in light structures, in which the Chinese tradition was beautifully visible. At the same time, it was perfectly tailored to the needs of the museum and its visitors.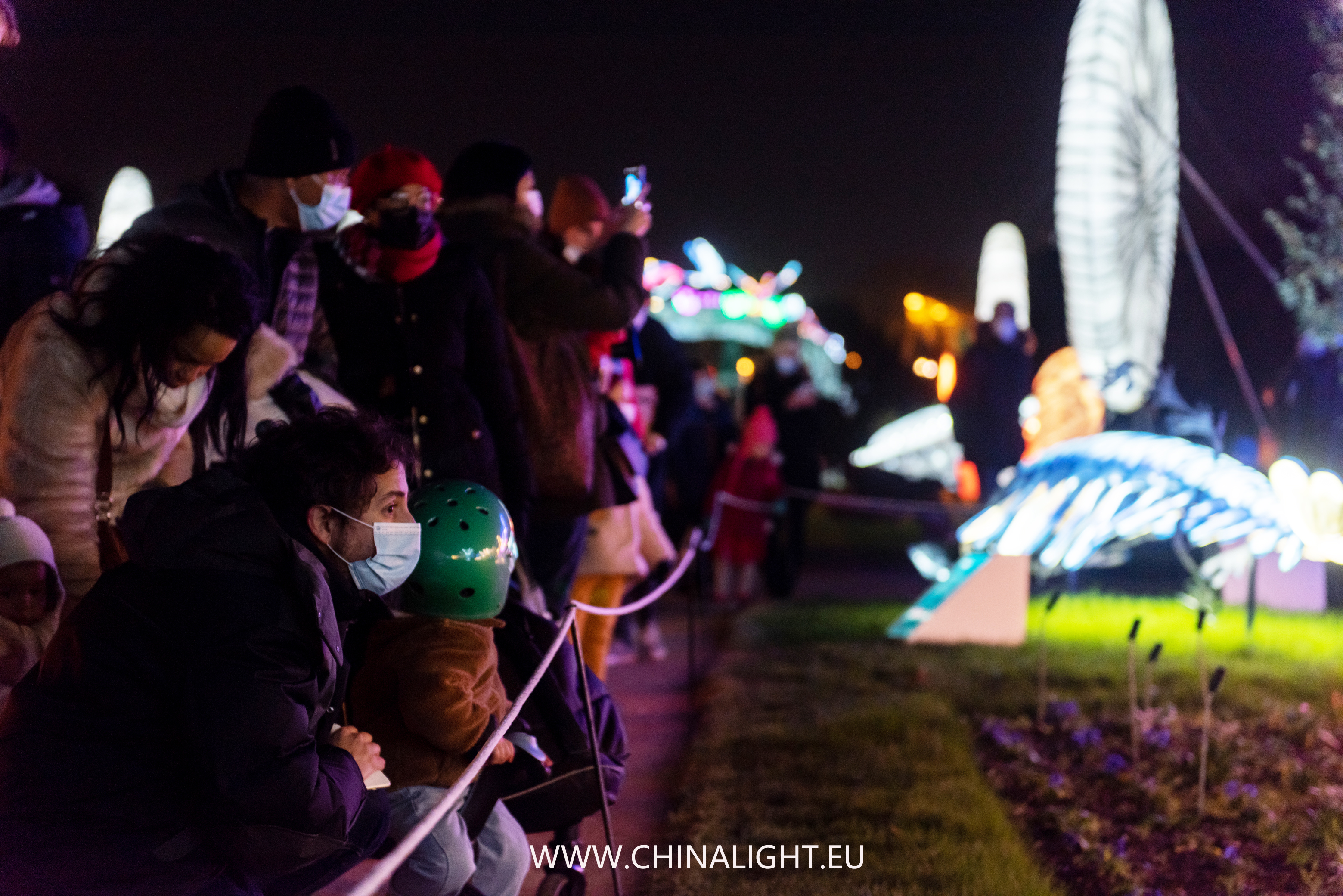 The challenges
Bringing the wishes of both sides together beforehand still seemed to be a challenge. Fortunately, this went more smoothly than expected: "The challenge in the first year was to understand each other, but that went quite easily because our contact persons were Chinese professionals who had been living in Europe for several years and therefore knew our cultures and also spoke the same language. We agreed on the installations quite quickly, knowing that when we talk about biodiversity, animals and plants, we are talking about the same things regardless of language and regardless of culture."
at the beginning Museum National d' Histoire Naturelle didn't really know what the possibilities were and how big they are. But then China Light showed them what they could make from the models and the result was truly brilliant and exactly in line with the expectations. The third edition of the Illuminations was again a great success. Not just a well-attended and festive success, but a success for the spread of scientific knowledge and culture.